Custom Plastic Extrusions
BETTER QUALITY.
FASTER DELIVERY DATES.
Custom Plastic Extrusions for Every Application
Plastic Extrusion Technologies is a manufacturer that can meet all your custom plastic profile and plastic tubing extrusion needs throughout the United States. We have supplied the highest quality extrusion products in a multitude of industries from Massachusetts to Miami, Alaska to Texas. PET has manufactured everything from point of purchase signs, custom plastic shapes to parts for the automotive industry.
Plastics We Typically Work With
Rigid PVC – strong, low-cost plastic material that is extremely easy to fabricate.
Polyethylene – lightweight, durable thermoplastic with variable crystalline structure.
High Impact Polystyrene (HIPS).
Polypropylene – a thermoplastic polymer.
Polyurethane – polymer composed of organic units connected by urethane links.
Acrylic – petroleum-based thermoplastics.
Polycarbonate – thermoplastic polymers containing carbonate groups.
Flexible PVC – soft plastic material ranging from transparent to opaque.
Noryl – non-reinforced blend of polyphenylene ether and high impact polystyrene.
TPR – modified from Styrene-butadiene-styrene Block Copolymer (SBS).
ABS – impact-resistant engineering thermoplastic & amorphous polymer.
Contact Us Today To Experience A
Superior Plastic Extrusion Process
Plastic Extrusions Portfolio Gallery
Interlocking Profile, Rigid PVC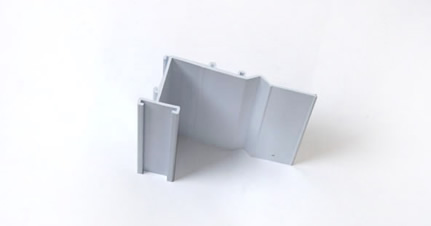 Plastic Extrusions Frame, Rigid PVC
Plastic Extrusion Technologies has the most technologically advanced extruders in the market for single extrusion, tubing extrusion or coextrusion.
We will work with your current tooling, or purchase tooling for long term engagements, to provide high quality extruded products. Our manufacturing process is ideal for both custom extruding and high-volume plastic profile extrusions, all cost-effective!
Extrusions have several advantages over other forms of plastics manufacturing. An example is the ability to create plastic forms of infinite length, in very large (or small) production volumes. Many different plastic products can be made in this manner out of a full spectrum of plastic materials, including PVC, Acrylic, ABS, and Polystyrene, just to name a few.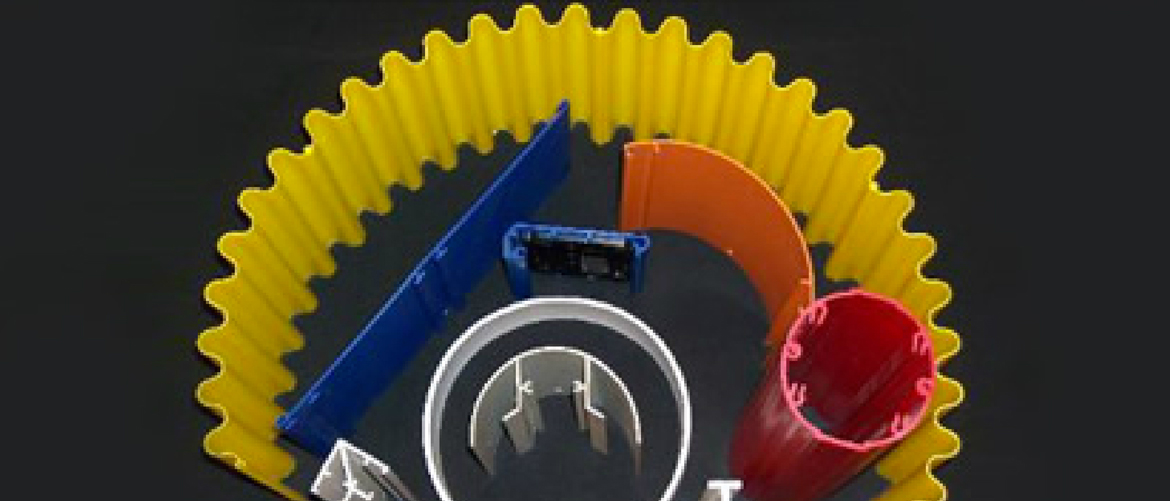 High Density Poly Ethylene (HDPE)
HDPE is a thermoplastic polymer made from petroleum and is of the most versatile plastic materials. HDPE is used in plastic bottles, milk jugs, shampoo bottles, cutting boards and piping.
New pricing on existing extruded plastic products
Experienced opinion on your current design ideas
With over 45,000 square feet, our plastic extrusions facility is filled with the most state-of-the-art production machinery. We have over 100 years of experience in the industry to assist you in the design, production and finishing of your extruded plastic profiles and plastic tubing products.
PET has the experience, technology, and more importantly, the knowledge to help you get your extruded plastic product into your customers' hands.
Contact Us Today To Experience A
Superior Plastic Extrusion Process